We are looking for a PR consultant and potential partner (completed)
An experienced PR consultant is wanted who wants to help build an agency. You will have a great influence on how we and you work, and you will help to grow the agency from 3 to 10 consultants.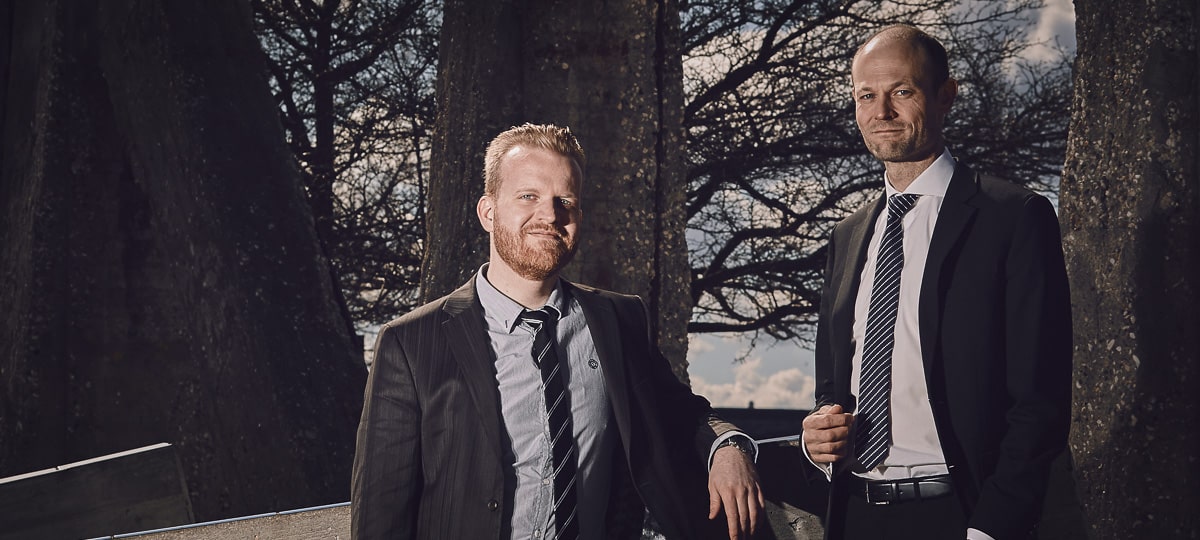 You must be passionate about both tech PR and stakeholder PR, and love working with international clients.


We hire a new consultant because we are too busy to both grow and deliver with the quality we want.


Our growth is backed by solid capital resources, which you can hear more about when we meet and talk.


We are resp. a West Jutlander and a North Jutlander who have settled in Copenhagen a long time ago and who have conducted PR together for over six years.

Our customers (and we) claim that we combine Jutlandic temperament & common sense with academic insight, news addiction and a solid understanding of our customers' business. The best of two-three-four worlds. We must continue along that path – but Jutland's origin is not a requirement, on the contrary.

NB: We have previously had a couple of great employees who did really well, but we did not have enough work for them when Covid19 closed a number of customers' activities. We have learned a lot from it, won a number of new customers, and are now ready to kickstart a new growth journey.

Your role
You can fill all roles from trusted, strategic advisor, over "the pitching press pusher" to dexterous & whimsical writer.
You can write press pitches, press releases, articles and op-eds.
You are sharp, serious and empathetic when you are on the phone daily with journalists on behalf of our customers.
You need to interview stakeholders, navigate attitudes, extract razor-sharp quotes.
You advise the customer on the best PR move right now, create strategy, and come up with creative ideas on how to create more PR when the great stories are not available at the customer at that moment.
You need to create results – often on a tight time budget.
You understand the importance of good press photos and do NOT have ambitions to take them yourself.
Now & then you write a newsletter or a Linkedin post or ad copy for customers.
And if you want, then you may spend some working time creating your own profile as a communications consultant via blogs, video, and social media – what works for you.
Most important of all: You must contribute to our growth, to create a strong agency, and to help develop how we work.

Your profile:
You have worked for at least three years at a PR agency (internship does not count).
If you come with revenue yourself, we agree on a partner model for it.
You have created tech PR, B2B, organizations, and other things that have inspired you and expanded your palette.
You can both write and pitch.
You can think strategically.
Perspective: You want to help build a medium-sized, specialized PR agency.
You have created results – and you can prove it.
You are service-minded and cooperative: We fight hard for our nice & innovative customers every day, and we help each other when we are busy.

This is what you will meet with us, and you must be able to see yourself in it:
We have healthy values and we live them. Among other things, it deals with that we do not do "gunslinger PR": An uninteresting story is worthless, even if it is published in Børsen.
Our customers are a large number of SMEs, a few large companies, several international companies, a few organizations. We treat them equally respectfully, regardless of size.
PR for tech companies and stakeholder PR for organizations are what do.
We also work for international clients and have networks among agencies in a large number of countries.
Our values include "transparency", both to our customers and internally. E.g. you can give and receive feedback in a constructive way and you can make sure customers know what you are doing.
We have an office in a small office community, located in a peaceful neighborhood by Lokomotivværkstedet, which is on its way to becoming the nicest urban area in Copenhagen. The office has old plank floors and is state-of-the-art, and the whole area is currently slightly industrial. The coffee is sublime and self-served on a giant café machine.
We also have a fairly thorough IT setup, where some parts are great and some can be improved. And everything is constantly being developed.
We typically work in the office, but we like to take days working from home. Video conferencing has been an integral part of everyday life for us for five years, both internally and with customers.
In addition, we are generally in a good mood, love to discuss news, business and politics, had an excellent second half of 2020 – and a growth potential that you must help to fulfill.
Working hours are full time and there are no expectations of massive overtime. The salary depends on the value you can create for the agency.

The first interview will probably be online, but we do not hire without having had at least one physical meeting.

We call for interviews regularly, so there is no need to wait. If you have questions about the position before you apply, contact Jakob Hessellund on tel. +45 4038 4586.
https://kempkjaer.dk/wp-content/uploads/2021/02/Sidebilleder-20x9-0225-2.jpeg
540
1200
Mark Benfeldt Kjær
http://kempkjaer.dk/wp-content/uploads/2023/03/KK_Logo_Color_Negativ-300x72.png
Mark Benfeldt Kjær
2021-02-16 07:21:00
2021-09-23 07:24:40
We are looking for a PR consultant and potential partner (completed)